Jamie's Man Cave introduces the Man Cave Beers Podcast
As part of Jamie's Man Cave which is an Instagram page and YouTube channel where i review beers, brew and record homebrew kit brew days and of course review them. I enjoy the craft beer world sampling the diverse flavours and interesting ideas from NEIPA's to Pale Ale's and Imperial Stouts. Instagram is a great place to share all of the cool can art and YouTube for reviewing particular beers of interest.
---
Why start a podcast
The Man Cave Beers podcast while being apart of the Jamie's Man Cave brand gives extra freedom and flexibility to have longer form conversations around beer, the beer industry, pubs, homebrew and any other man cave type hobbies that come up for discussion. This could be me sitting behind the podcast mic reviewing a beer and talking through my recent beer finds, an interesting pub I've been to or sitting down with friends to enjoy a beer or two and chatting about it. I might also discuss music, food, gaming and document the long desired ' Man Cave ' of my own where i can spend my spare time recording podcasts, relaxing and enjoying a Man Cave beer.
---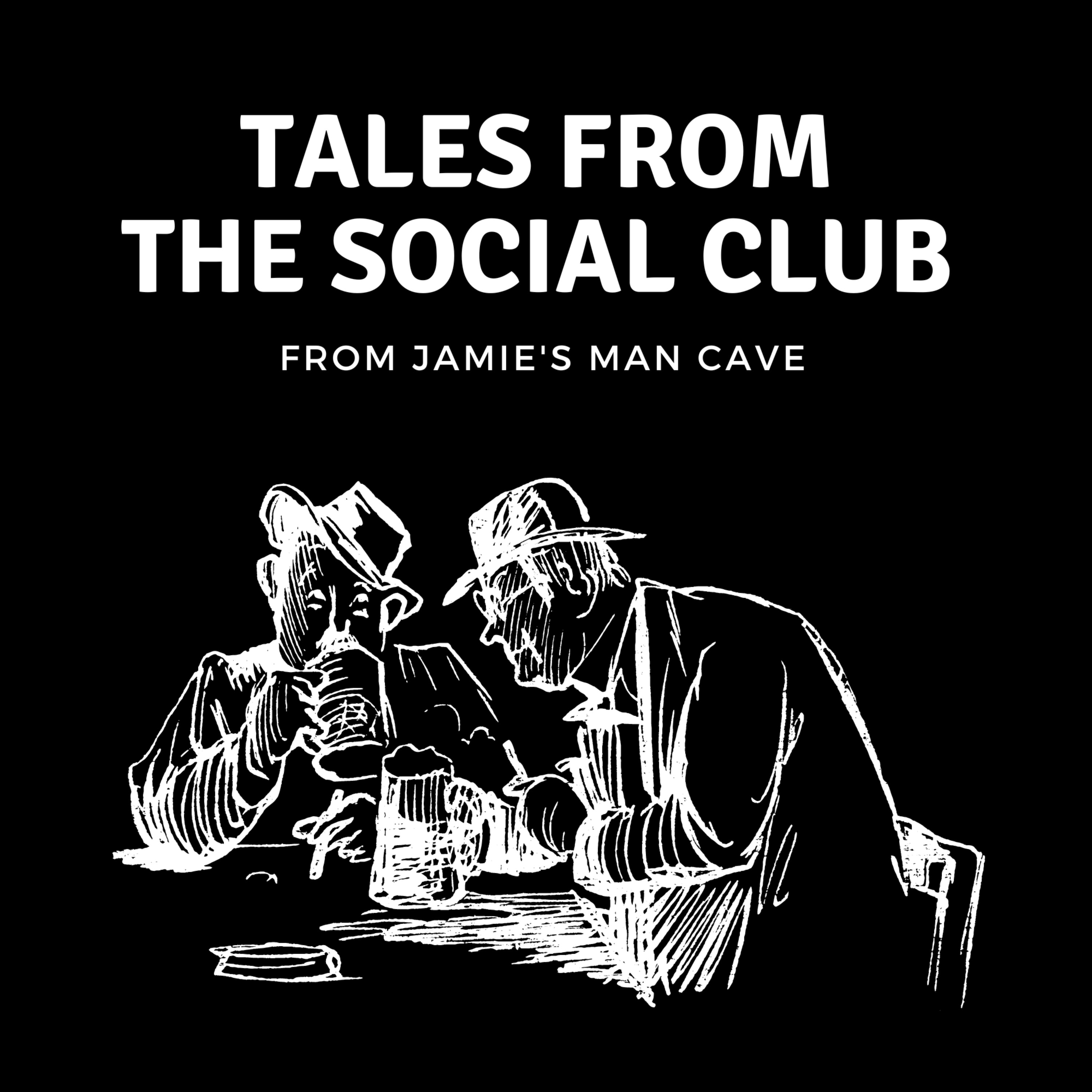 Changing the barrel – Updates on the podcast moving forward
–
Tales from the social club
We're changing the barrel which is to refresh and update the podcast, we're changing the name of the pod to Tales from the social club and a slight change of direction as we will discuss funny stories from our time spent in pubs and clubs. If you've spent any length of time in your local pub and observed the locals interactions you'll be well aware of the kind of stories we'll be discussing, from the funny things people say to the things that have happened to us and sometimes the surreal experiences that only happen on a night on the booze. Follow & Support on social media Twitter Instagram Youtube Patreon Part of the Lone Wolves Collective – Supporting and highlighting independent creators Hosted on Acast. See acast.com/privacy for more information.
---
Follow on social media
---
Jamie's Man Cave mission
We want to highlight beer makers from all around the UK – If you have suggestions of breweries we should consider featuring in next months brewery of the month leave us a comment